At 9:30 there would normally be some tired heads at the Hill, however on the day of the Sonny Rogers 6 Aside spirits were high and then excitement was building.
Throughout the day we had some great games with some outstanding bits of cricket including Kash's catch on the boundary when everyone thought it had gone over him, this was later given the champagne moment of the day. A score of 92 from Merci D'etre venu in what we think maybe one of if not the highest score in 6 Aside history. Although extras were a big factor to this score!
After semi-final deciders due to the light fading, Tommy's Tank Engines and Six education were unfortunately defeated. Meaning we had our final showdown set. After 9 hours of cricket it was all down to this one game...
The final was all set up Merci D'etre venu (thanks for coming) vs In the air...Anddddd…safe. JNS won the toss on an evening where light was becoming an issue quicker and quicker. Before a quick pre-match photo: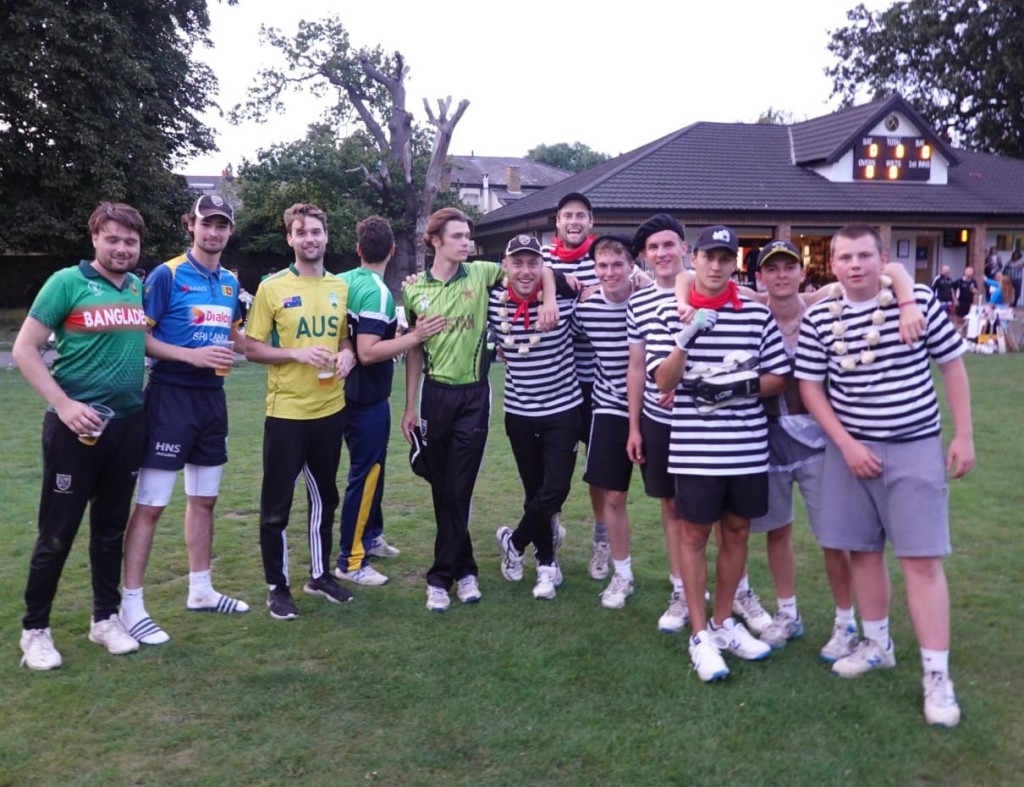 Throughout the day it felt as if the par score was around the 50 mark however with the light going, we knew that a lower score was going to be enough.
Sam and his men from Merci D'etre venu got off to a good start with a good opening tight over from Adam Mackinney, this was then backed up from AO who picked up the big wicket of JNS, which helped peg back 'in the air' for 34.
Robbie and Massimo opened the batting for Merci and got off to a good start despite the dramatically fading light. Robbie was then removed being bowled; this brought a sobering Sam Fullicks to the crease.
Sam knew that the run rate now had to be accelerated slightly knowing that a couple of boundaries would change the whole out look of the game. Sam played 3 reverse sweeps in a row with one going all the way for 4 runs and another getting skipper Sam a free.
Henry had the tough ask ahead bowling the last over and Sam hit one into the outfield however there was 3 fielders all not knowing where the ball went as Sam and Massimo continued to run and win the game. And cue the wild celebrations.
James 'The Earl' Neville and Niall Carr picked up the individual honours picking up the bowling and the batting award respectively. Kash like previously said picked up the champagne moment with a superb catch.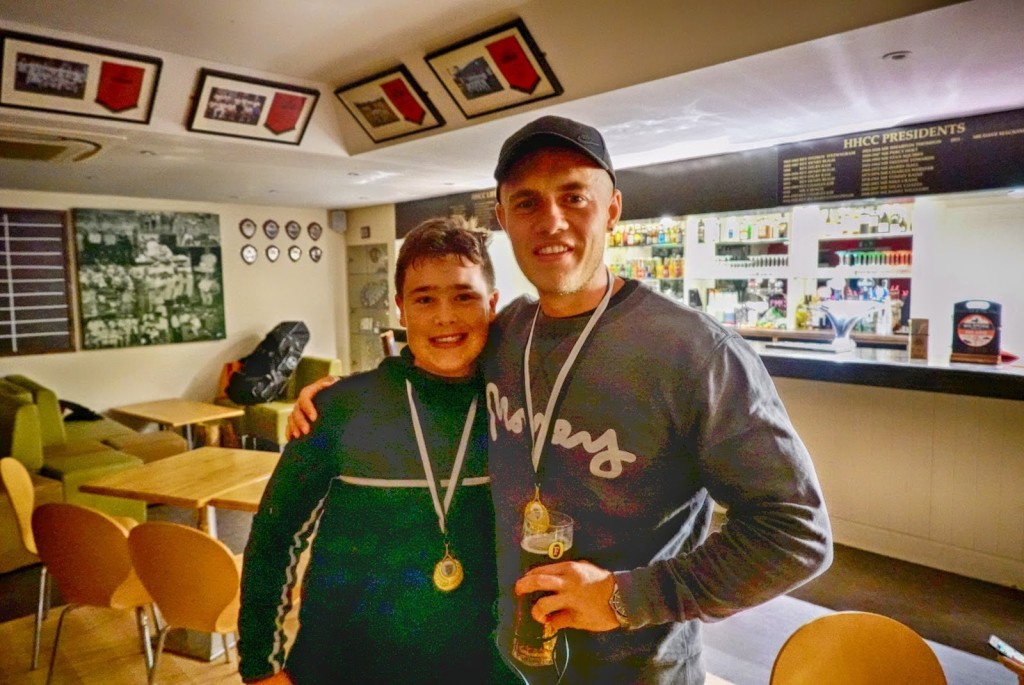 Once again, I want to thank all the players spectators and all the people who went through a lot of hard work to make sure the 6 Aside as smoothly as possible.
Another clear example as to why the club is continuing to go in the right direction! #UptheHill
Below are some pictures from the day: